My Reiki Journey (so far)
My journey with Reiki started in 2012 when having been drawn to the word healing for some time, my curiosity got the better of me and I decided to study Usui Reiki Level 1 which is non-practitioner but can be used for self-healing and friends/family.
"OK so what's next? Where do I go?" were the thoughts that crossed my mind and having done some research on things to look for, I ended up phoning some teachers in the Weston-super-Mare area, then arranged to meet them in person for a brief chat.  Intrigued and excited, I decided to book onto a one day training course.    I practised self-healing quite regularly after that day, read a few books from time to time and spoke to one or two people.  It took me five years along with lots of self-healing and soul searching before I felt drawn to and able to become a Reiki Master Teacher in March 2017.  I became so full of questions and the following are some things I've learned along the way:-
different books and different people may tell you different things which can be very frustrating and confusing so go with what sits most comfortably on your own shoulders (even if you need to put your query on the backburner and revisit it another day).

If you feel isolated on your path, try to talk to someone. In Weston-Super-Mare there's group of like-minded folks called Positive Living Group (used to be Spiritual Coffee) which meets once a month on Monday evening at Church Road Methodist Church.  Positive Living Group is a nationwide network so there may be one near your home too.

Choosing the right teacher is a very important decision. Things you need to consider are whether you'd benefit more from a one, two or maybe three day course.  Consider what apres-training support is available and whether it's chargeable.  Ask the teacher about their journey, how long it took them to move between Level 1 and Master/Teacher – gauge whether you can relate to and work with them.  (Having learned Reiki Level 1 in one day, I realised I'd prefer longer learning times, hence subsequent levels were studied over two days each).

It's vitally important to learn forgiveness (of yourself and others) and the need for each of us to learn to love ourselves first because at the end of the day, if we don't, we won't really be able to take care of or love anyone else.  If you don't learn to let go of a niggle, it'll come back to you in different ways until you do release it.

Reiki is a gently powerful healing tool that isn't just a way of finding deep peace and relaxation; it doesn't just heal poor health; it's not just a way to make money – it can be life changing.

When considering what style of Reiki to train in, remember there is only one source.
My Reiki journey continues – learning to teach it doesn't mean the end by any stretch of the imagination. Reiki encourages us to release toxins from our lives, be that negative thoughts, poor diets and such like.  Over time, Reiki has helped me become a calmer, kinder, more tolerant and less judgemental person … I'm so glad I discovered it
About Me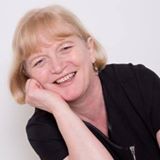 I've been described as WYSIWYG (wizzywig) – what you see is what you get – and that's quite true. Presenting myself as a Reiki teacher, I can offer you great depth of life experience,  extensive experience including as a trainer and a high level of commitment to quality and transparency. I have also achieved a City & Guilds L3 Award in Education and Training which means I am formally qualified to train people over the age of 16 years. I am also a member of the United Kingdom Reiki Federation who set standards of practice for Reiki.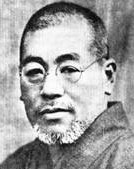 Reiki Training 
Usui Reiki is a healing technique thought to be thousands of years old and to have originated as a Tibetan Buddhist practice rediscovered in the 1800s by Mikao Usui, a Japanese Buddhist. It's a simple, gently powerful form of energy healing that anyone can learn and which can support you on your path of personal growth.
Reiki Attunement
A Reiki attunement prepares you to be able to use Reiki healing energy and stimulates your physical, spiritual, emotional and energetic bodies, promoting personal growth on all levels. I believe an attunement to be a sacred ceremony rather than secret.
First Degree:  Level 1
This course will enable you to use Reiki for self-healing and on your friends, family and pets as well as to support you on your path of personal growth.  You will learn about the history of Reiki alongside how it can be used in every-day situations such as reviving 'tired' plants.
Second Degree:  Level 2
This course is designed for those who already hold a certificate in Reiki Level 1 and wish to further develop their understanding and practice of Reiki.  It is also for those who wish to become a practitioner.  Your learning will include an explanation of the Reiki symbols, how to carry out distance healing, guidance on being a professional Reiki practitioner and working with clients.
Third Degree:  Reiki Master Practitioner
Introduces you to using Reiki as a day to day spiritual practise using the power of the master symbol.
Third Degree:  Reiki Master Teacher
As well as consolidating your learning so far, this course will introduce you to the Master Teacher symbol and show you how to do attunements so you can teach students yourself.
Training Duration: 
Training for each course equates to two days and is taught in once weekly evening sessions, between 6pm – 8.15pm, over six weeks. Whilst this training format is my main practice, I am happy to consider other formats that may be more appropriate to suit your requirements e.g. two full days or four half days.
Investment:  
| | | |
| --- | --- | --- |
| Level 1 | (non-practitioner) | £150 |
| Level 2 | (practitioner) | £160 |
| Level 3 | (Master practitioner) | £180 |
| | (Master teacher) | £180 |
(A non-refundable deposit of £30 will secure your place)
As part of each Reiki course you will be asked to undertake a 21 day cleanse where you may or may not feel changes within your body as it adjusts to the attunements.
Your attunements will be timed so you complete the cleanse whilst still on our weekly training sessions.  This is invaluable as any student concerns can easily be addressed.
Training Dates for 2020
First Degree Level 1:  Wednesday 29th January 2020
Second Degree Level 2:  dates to be confirmed
Third Degree:    dates to be confirmed
Please Note: 
At the end of each course you will receive a detailed manual and a certificate of completion as well as follow-up support.

I tend to not include healing with crystals as part of my Reiki training courses simply to allow students to feel the purity, simplicity and gently powerful nature of Reiki healing energy on its own – you don't really need to use other tools.  However, if students would like guidance on using crystals in healing, I am happy to offer this at the end of the course.

It is a good idea to leave a gap of about three months between completing Level 1 training and considering Level 2 training so the body gets used to how the energy feels and to working with it.  A gap of six months is suggested between Level 2 training and Level 3 Reiki Master Practitioner training for the same reason. Usui Reiki really is a gently powerful healing tool – the reason I suggest gaps between learning different levels is because part of anyone's Reiki journey is self healing and recognising and letting to of our own 'stuff' can sometimes take a little while. 

If training dates listed are inconvenient, some flexibility may be possible so do get in touch.
Please don't hesitate to contact me if you've got any queries.