… where you'll find Holistic Harmony …
Armonia Olistica is Latin for holistic harmony and is the rebranded name for my business. I've created some new treatments, some new pamper packages and it felt like natural progression to review my practice.  I feel the rebranded name and logo is a more accurate reflection of where my experience has carried me.  Please don't hesitate to get in touch if you've got any queries or if you'd like to book an appointment
 Whether you're due some quality 'me' time or whether you're meeting with friends, my professional treatments will help you to escape the stress of everyday life and recharge your batteries.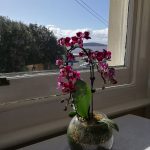 My name is Rosemary and I practice holistic and beauty therapies at a treatment room located in Park Place along the sea front in Weston-Super-Mare. 
My nurturing professional treatments will undoubtedly help you escape the stress of everyday life and revitalise you.
I am an Usui Reiki Master Teacher, an Angelic Reiki practitioner, and am qualified to VTCT L3 in Swedish Massage and C&G L2 Beauty Therapy.  I have also achieved certificates in Aromatherapy, Indian Head Massage, Healing & Chakra Balancing with Crystals and Ear Candling (sometimes called Thermal Auricular Therapy).  Additionally, I am a member of the UK Reiki Federation and offer tuition in Usui Reiki at all levels. 
I came to study Reiki and Swedish Massage following a longstanding interest in holistic therapies and have thoroughly enjoyed pursuing my interests. Beauty therapies are another passion. 
Holistic therapies take the whole person into account, including lifestyle, and aim to help restore balance, thus allowing the body to heal itself naturally.  So each treatment is tailored to the individual.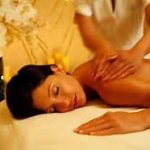 Beauty treatments can enhance,  be a real boost and a wonderfully therapeutic treat.
Reiki is a system of natural healing which can be very relaxing, can help relieve stress and bring the body into holistic balance. 
A consultation will be carried out before any treatment, each one being tailored to your individual needs. Your modesty and confidentiality will be respected at all times.

I also offer taster treatments for those who are curious about a treatment but aren't sure whether to book a full session – please just get in touch if you've got any queries.
I have experience of working with individuals, with couples, of promoting well-being at community events, of working with young adults/adults with learning difficulties as well as working in spas and salons.  

(I hold an enhanced DBS).